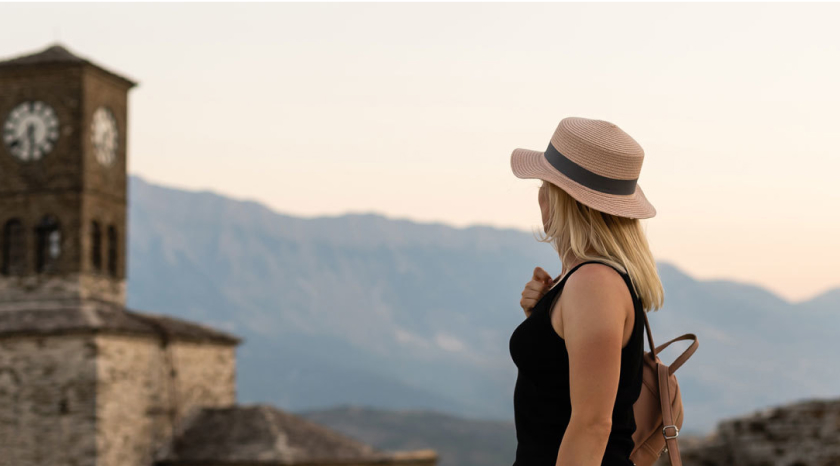 Hiking, historical and cultural trip
HIKING TOUR IN ALBANIA 
Shkodra - Theth - Valbona - Kruja - Llogara - Tirana
HIKING TOUR IN ALBANIA 
Shkodra - Theth - Valbona - Kruja - Llogara - Tirana
Highlights of hiking
Go through the splendid valley of Boga where the road climbs towards the steep Thore Pass.
Visit Grunas Waterfall and the canyon, monuments of nature.
Hike downhill to Nderlysa and later we will visit the splendid natural pool "The Blue Eye of Kapre".
Walk along a well-preserved ancient mule track in the Albanian Alps to reach the "source of Valbona"
Koman lake, we will embark on the ferry that crosses the spectacular canyon of the river Drin (the largest river in Albania 285 km).
Visit Kruja mountain range and the Holy Land of the Bektashi
Hike up to Mount Cika for about 3 hours. Mount of Cika is a mountain in the south-western region of Albania bordering the Ionian Sea. Cika is the highest peak of the Ceraunian Range, standing at 2,044m above sea level and peak of Qorrës is at 2,018m.
Itinerary
Day 1
Apt - Shkoder
(100 km, 1.5 Hours drive)
Day 2
Shkoder – Boga – Theth
(80 km)
Day 3
Theth – Grunas Waterfall – Blue Eye
(all day hiking activity)
Day 4
Theth – Valbone
(all day hiking activity)
Day 5
Valbone – Fierze – Koman – Kruja
(130 km)
Day 6
Kruja – Sari Salltik – Llogara
(280 km including also visit to Berat)
Day 7
Llogara – Tirana
(220 km)
Day 8
Tirana - Airport
Transfer from hotel to TIA